Here are 5 frugal things from this week-
All the meals were homemade this week, no take outs, no eating outs and no frozen pizzas from Trader Joe's. I encountered I-don't- feel- like- cooking-today for a couple of nights because of being under the weather but remedied that with breakfast for dinner and revamping left overs. For desserts, I tried a new chocolate shortbread recipe and an apple muffin recipe. Both turned out to be divine and will be repeated. We also made cupcakes which are always loved and devoured.
I bought this beautiful black cape from Eddie Bauer. It's a hijabi staple for Spring/Summer in a thin but well made material. Original price is $60 but I paid less than $10 using my rewards perks. It's the perfect size, so no alterations will be needed.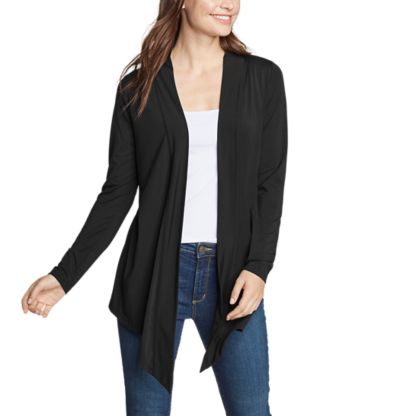 3. I sold 2 items on ETSY and planning to add a few more items to the store soon inshaAllah. It's not easy to find time to be creative with everything else going on but my motto is to do the best I can in any given situation. Somethings is always better than nothing.
4. We needed some prescription medicine and our local Safeway was offering store gift cards for buying prescription medicine from their pharmacy. I received a $25 gift card for picking up the prescription from Safeway pharmacy.
5. Our wind-chime broke due to strong wind and rainy weather. Instead of tossing it and getting a new wind-chime, I fixed it using a little elbow grease and some patience. It works like a charm (or chime) now alhamdulillah.
Did you do anything frugal this week?